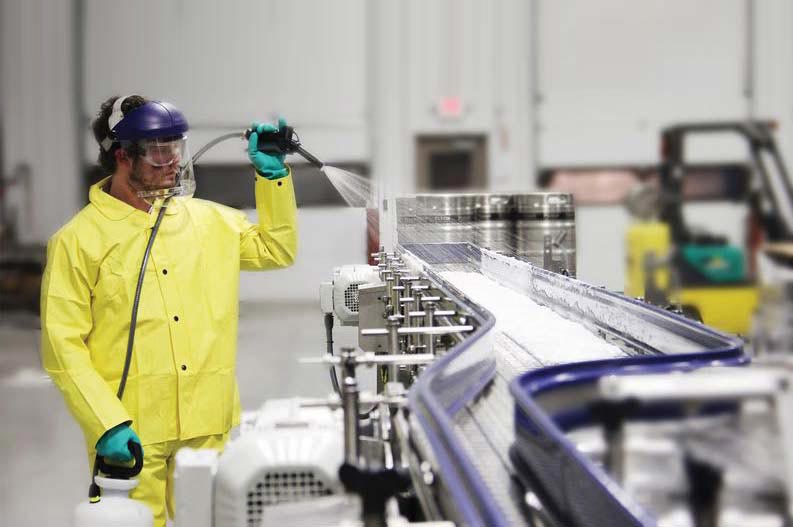 Food Production Cleaning – Food Manufacturing Cleaning Sydney
Deep cleaning of food production units is required to maintain a high level of hygiene in a food manufacturing environment. Food manufacturing firms can survive by consistently cleaning food processing equipment like ovens, mixers, tubes, conveyors, belts, bins, fans, etc.
Healthy Kitchen in Sydney provides the solution and the confidence you need for effective maintenance of your food production facility and premises. To ensure that your food manufacturing units and premises are free from pest infestations, unpleasant odors, product contamination, and other buildups, we offer professional cleaning solutions to eliminate product spoilage.
Strategic planning is necessary to carry out cleaning and sanitization of the entire food plant as it would increase the downtime. The cleaning methods vary based on the type of food being manufactured in Sydney facilities. Healthy Kitchen offers high-quality professional cleaning irrespective of the type of food manufacturing units.
Food Hygiene Cleaning Sydney
Healthy Kitchen specializes in HACCP food hygiene cleaning procedure in Sydney. Our advanced hygiene and sanitation services for the food industry reduces the risk of cross-contamination and prevent foodborne illness. Cleaning of food facilities is not about using hot water to clean appliances but make effective use of chemicals to clean all areas and appliances directly involved in food preparation.